Christine Laidlaw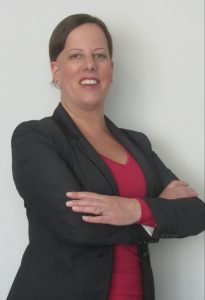 I'm Christine Laidlaw, owner and Director of the Chatsworth Studio and I teach Body Control Pilates for adults and children. I am a member of and qualified with the Body Control Pilates Association with whom I participate in continuing development courses every year for Pilates including pre and post natal Pilates and Osteoporosis.
I originally started practicing Pilates in 2000 after suffering a whiplash injury and was recommended to try it by a physiotherapist. Working in the city at my desk job I found it particularly hard to sit down all day and be pain free so I decided to give it a go. I started to train at a Pilates studio in London after work and after a few weeks my pain started to gradually reduce and my body strengthen. After a few months I started to get comments on how much I had toned up and if I had lost weight. I hadn't lost much weight but my posture and muscle tone had improved and I did look and feel better for it. The good thing was that I now felt that I was managing my back pain and doing something about it rather than just taking painkillers and the situation not improving.
Over time my back had improved and was a lot stronger than before. As long as I did my Pilates every week the pain was manageable and has reduced over the years. As the Pilates was working at managing the pain and making me stronger I decided to train as a teacher at the Body Control Pilates Association in London. I qualified in 2008 after a very thorough training course, which included classroom time, to learn the Pilates' moves, anatomy training and at least 50 hours of supervised teaching training on top of the course. This has put me in good stead to continue to further my training and to teach and help a wide variety of clients who are injured, want to lose weight, relax, make friends, tone up, and get stronger so that they can live life to the full. Since qualifying I have moved from teaching part time to full time and now own my own studio in Cheam Village, Surrey. There is now a team of teachers teaching Pilates, Yoga and Meditation at the studio. Clients of all ages and abilities, men and women come along to the studio to improve their health and lifestyle by being more aware of their bodies, improving their posture and breathing, and to get fitter without the impact on your joints and body.
Pilates is a great form of exercise which you can team with walking, swimming, cycling, dancing or any other sport or activity that you enjoy.
Sarvenaz, Therapist & Energy Healer in RTT & KAP.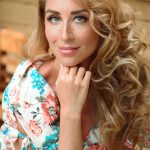 Sarvenaz Elevation has been Awarded:
Most Empowering Mental Health Treatment Clinic – Southeast England By LUXlife Magazine
Sarvenaz is an experienced, highly intuitive, and compassionate therapist and energy healer, guiding clients through life-changing healing and transformation in their lives.
Trained by Marisa Peer as a Rapid Transformational Practitioner, Sarvenaz offers clients the clinical help and transformative tools needed to release and let go of unwanted subconscious programming.
Trained by Venant Wong in Kundalini Activation Process, Sarvenaz helps participants in their spiritual growth, development & healing, helping to elevate their consciousness through the transmission of the raw life force of kundalini & non-dual states.
Whether it be an addiction, trauma, phobias, weight loss, lack of self-esteem, or a new milestone you want to achieve, you'll notice a difference and experience a shift after working with Sarvenaz.
Guest Yoga Teacher Analisa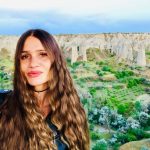 Analisa is a yoga teacher with over 10 years of experience currently based
in Fuerteventura, Canary Islands. Discovering yoga in her teens, she found
the practice to be the foundation of physical, mental and spiritual wellness.
She believes yoga is truly for everyone and feels blessed to share this
ancient wisdom with her students. She teaches a variety of styles of yoga
from more enlivening vinyasa with pumping music to deeper and more
introspective yin classes.