Rapid Transformational Therapy  & KAP Meditation Classes
Sarvenaz Elevation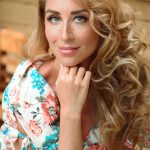 We are running NEW wellbeing sessions throughout August and September. So why not  try a new class or treatment. Contact the Studio or Sarve by email or phone to book in, any queries or register your interest.
Sarvenaz Elevation has been Awarded:
Most Empowering Mental Health Treatment Clinic – Southeast England By LUXlife Magazine
Sarvenaz is an experienced, highly intuitive, and compassionate therapist and energy healer, guiding clients through life-changing healing and transformation in their lives
RAPID TRANSFORMATIONAL THERAPY
Trained by Marisa Peer as a Rapid Transformational Practitioner, Sarvenaz offers clients the clinical help and transformative tools needed to release and let go of unwanted subconscious programming.
​
KAP FACILITATOR
Trained by Venant Wong in Kundalini Activation Process, Sarvenaz helps participants in their spiritual growth, development & healing, helping to elevate their consciousness through the transmission of the raw life force of kundalini & non-dual states.
Whether it be an addiction, trauma, phobias, weight loss, lack of self-esteem, or a new milestone you want to achieve, you'll notice a difference and experience a shift after working with Sarvenaz.
RAPID TRANSFORMATIONAL THERAPY
This ground-breaking method is based on neuroscience and has won 13 awards for its excellence as it gets to the root cause of an issue in just one session.
RTT is a pioneering therapy that offers fast, effective results by combining the best and most beneficial techniques and tools from NLP, CBT, hypnotherapy, regression therapy and psychotherapy.
It offers unparalleled results because it works rapidly and bypasses the need for continuous therapy sessions. Very often a single session will generate significant change for a range of physical, psychological and emotional issues and it can be applied to both children and adults transforming lives, powerfully.
RTT has been used successfully in: Addictions, Allergies, Anxiety and Depression, Autoimmune Disorders, Confidence and Self-esteem, Fears and Phobias, Fertility, Insomnia, Irritable Bowel Syndrome, Memory and Concentration, Pain Management, Relationship issues, Stress, Sexual Problems, Skin Conditions, and Weight Issues, to name just a few.
This revolutionary method is being used in the medical profession, in schools, in corporations, and with business leaders and athletes.
If you would like a free discovery call to learn more, then please get in touch:
KAP- KUNDALINI ACTIVATION PROCESS
KAP is a direct energy transmission of kundalini energy and non-dual states of consciousness which can awaken the Kundalini energy (vital energy, chi, prana) in a person's body. 
Some consider it a cathartic experience or something that gives them deep insights or realisations but ultimately it is the path to surrender, not the path of will.
This makes KAP different to other self-generating wilful practises such as kundalini yoga, tantra and chi gong, where you generate your own energy to rise. 
KAP is similar to the method of Shakti pat and only requires the ability to let go and release in order to receive.
It will not shock your system in any way. With a KAP transmission, the energy comes in from the top of the crown, down towards the root chakra and energy centres, activating them and releasing blockages to allow a person to connect deeper to themselves, to others and to higher states of consciousness. 
This energy has an intelligence that will do exactly what your system needs in the moment.
Every session is unique – some laugh, cry, scream, dance, have visions, feel bliss, feel past traumas released, or feel deep meditative experiences – there is no correct way to experience KAP, each session will be different for everyone.
Spontaneous movements can and do arise.  A profound rewiring of the brain structure and central nervous system happens with continued exposure.
Every "symptom" or sign of a kundalini awakening, from the earliest signs to the later signs, is seen regularly in participants.
Nevertheless, what happens in the session is not what's most important, what comes after is a profound unblocking of a person's energy centres and a deeper connection to their intuition and to their true self.
Group Sessions & Private Sessions Available.
Sarvenazelevation@gmail.com
To book 121 private sessions or group classes for KAP, meditation or Rapid Transformational Therapy:
 

Sarve Didar
KAP Facilitator & Rapid Transformational Therapist, Sarvenaz Elevation
Sound Mediation – to be announced