Siobhan Giuffrida nee Law
Siobhan has been studying dance since the age of 4, and from the age of 13 continued her studies at the Elmhurst Ballet School.
She graduated with her Diploma in Ballet, Jazz, Tap, Singing, Theatre and Flamenco. Her teachers certificate from the ISTD and a Gold medal in Lamda. During this time Siobhan  had a contract for Vogue magazine for one of the photo shoots that was in the French edition of the magazine.
Her passion for Flamenco has seen Siobhan participating in numerous shows at the Barbican Hall as a Flamenco dancer.
Siobhan's musicals career started in Germany at the age of 21 with the Buddy Holly show as the role of Peggy Sue. Frenchy and swing in Grease, The Apache dancer in Joseph and The Technicoloured Dream Coat and swing in Saturday Night Fever.
Siobhan returned to the U.K. in 2002 and worked as a Ballet, Jazz and Tap teacher in various performing arts colleges in London and Cambridge.
She moved to Italy in 2004 and was founder of a performing arts school in Parma called Professione Musical Italian. In 2013 she also opened a part time school called Professione Jazz as well as teaching workshops throughout Italy.
---
Roberto Giuffrida
Roberto was born in Rome in 1979, and started dancing in his mother's dance school at the age of 7. At the age of 17 he won a full scholarship for the Urdang Academy of Performing Arts in London where he studied for three years. From 1999, to the present day, Roberto continues to perform in musicals such as: Saturday Night Fever, Contact, Thoroughly Modern Millie, Little Shop of Horrors, Fame, The Producers, My Fair Lady, Beauty and the Beast. During the years in the West End he performed for three years running at the Royal Variety Show and taught Jazz in many Performing Arts schools in London and Italy , as well as running his own dance school in Parma Italy. He has been a choreographer for Italian TV shows and associate choreographer and director in many of the musicals he performed. Roberto has performed in the Film "Beyond the Sea" starring Kevin Spacey as soloist dancer and had also given private dance lessons to Mick Jagger in preparation to the Rolling Stones 50th anniversary .
---
Christine Laidlaw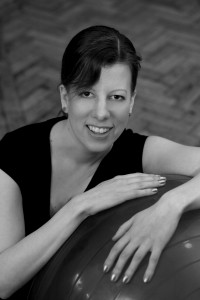 I'm Christine Laidlaw, owner and director of Inspiri Ltd and The Chatsworth Studio and I teach Wedding Dance and Ballroom and Latin American Dancing for children and adults. I have been dancing since the age of 4 and have participated in various medal and open competitions including ones at The Tower Ballroom and the Winter Gardens, Blackpool.
---
Street Jazz Teacher details are being finalised and are coming very soon….
Ballet ISTD examination teacher details are being finalised and are coming very soon…
Private 1-2-1's are available by prior appointment.
Please contact The Chatsworth Studio office for details.