Adult Ballet-
Taught by Rhiannon Parr
Tuesday and Thursday nights are Ballet night! Tuesday is a fun and exciting hour long class, ideal for beginners, and Thursday is a 90 minute class for intermediate students. Both classes are run by our ballet teacher, Rhiannon.
Each class starts with a core-strength challenging centre barre, some basic ballet exercises that always begins with Pliés (knee bends), and follows through with a co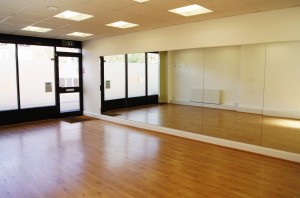 mbination of Tendus, Glissés (pointing the feet)and Grands Battement (leg kicks).
You then move onto combination movements, where you begin to lift your legs in the air, perform some basic turning exercises, and start to jump, challenging not only your coordination, but your stamina as well.
Set to classical, modern piano music, this class is a fantastic way of keeping fit in a creative and artistic way. Wear what feels comfortable; just make sure you can move unrestricted, ballet shoes are preferable, but any dance shoes or even socks/bare feet is also fine! Whether you have done ballet before, or have always fancied giving it a go, this fun class is perfect for anyone wanting to add some dance into daily life!
Adult Ballet runs every Tuesday 8 – 9pm and Thursday 8 – 9:30pm
Please register your interest if unavailable for these times as new classes will be running shortly.